Stop by San Jose Dancewear to get the look of the fashion icon from the '80s, '90s, and even now, Madonna provides many costume opportunities for you to represent your favorite decade!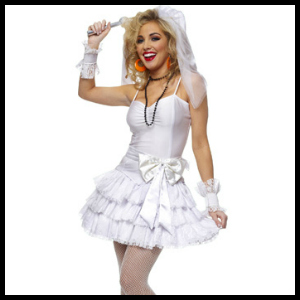 One of Madonna's most popular looks was her "Like a Virgin" outfit. You can create this look easily with white tights, a short and fun '80s style white dress with layers of ruffles, matching white wrist warmers, a veil, and don't forget to tease your hair!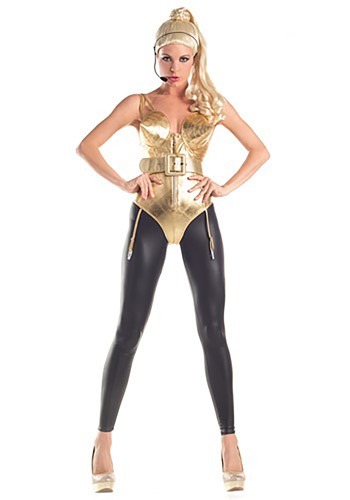 Get your Vogue on with two key components, a high, long ponytail and a cone-shaped and pointy brazier. Of course you can add tights and stilettos to polish the look, but you can get by with the bare essentials on this one!
Of course, if you want a general, classic Madonna look, we can help you there as well. San Jose Dancewear has a variety of calf-length tights, leotards, tutus, fingerless gloves, headbands, feathers, and theatrical makeup to jazz up your outfit and pull off the pop diva look. So come check out the variety of lacy, colorful, and fun accessories to kick your Madonna costume up a notch!