It's time for the main event…impress your friends with the magic tricks you learn with props and other magic supplies from SJ Dancewear. From wands to top hats, we have what you need. You can find standard or trick decks of cards, magic rings, and other magic supplies with mirrors, false backs, and more so you can shout ABRACADABRA! and have your friends in speechless awe.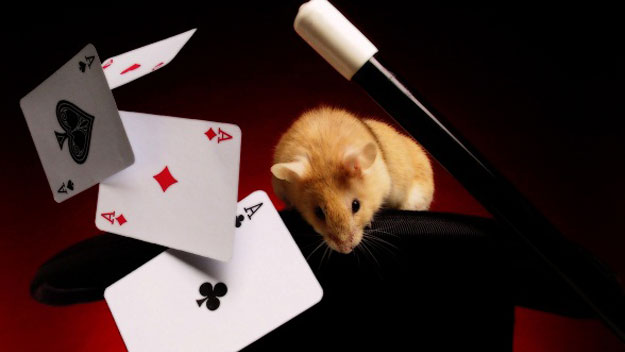 Look the part with costumes and accessories you can find in any of our locations in San Jose, Marin, or Santa Cruz. We have suits to fit any size, flashy vests, white gloves, top hats, and shiny shoes to complete the look. Don't forget the beautiful assistant, we have many sequins one-piece outfits and feather boas for all the glitz and glamour your show needs.
We have new inventory coming in frequently so there is likely something new that you haven't tried in our stores! Some inventory includes magic coloring books, all-inclusive kits, Chinese sticks, trick coins, fluff balls, cups, and more!
If you think you have it all or you are just getting started come to SJ Dancewear so we can  help you build your collection and show you the world of magic!