It's the most wonderful time of the year and we can't forget about the green-clad helpers who make Christmas possible, which is why San Jose Dancewear carries many elf costumes!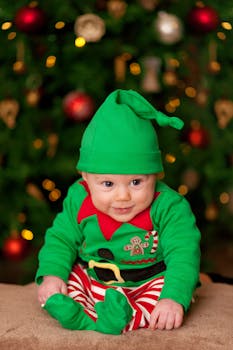 There are many reasons to don an elf costume this year, including: playing Santa's little helper at the mall, dressing up for a school play or other performance, getting festive for an office party, or wonderful Christmas card photo opportunities.
Our elf costumes are available in a range of sizes so everyone can show their holiday cheer this season. Don't forget to supplement your costume with makeup and accessories for an authentic elf look and be sure to check out our other holiday costumes for your family and friends!
With a convenient locations in San Jose, we make it easy to find your costume. And because we know you don't want an elf costume taking up room in your closet year-round, we offer rental options as well.
If an elf costume just isn't for you, be sure to check out the iconic Santa Claus costume, our nurturing Mrs. Claus costume, or even a sexy Mrs. Claus costume. We have what you want this holiday season, but there's only two weeks before Christmas, so you better hurry!
We'll see you soon!